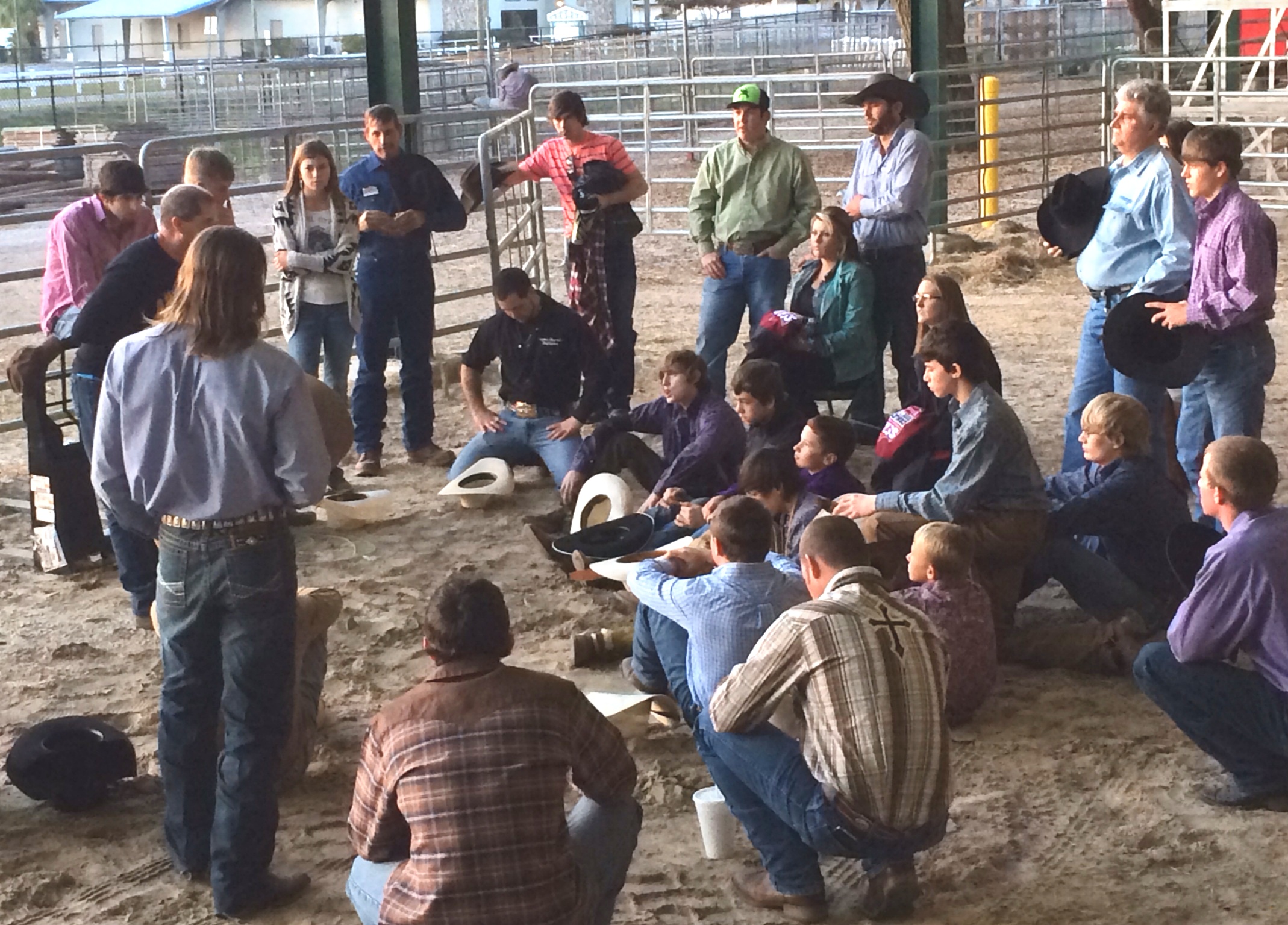 Throughout our time in this world, there will never cease to be opportunities for strife, division, and bitterness. We've seen it take root, grow to full strength, and eventually destroy families, fellowships, and individuals. The fallen nature is easily offended, thrives on controversy, loves to assert its opinions, hold a grudge, and demand its own way — "There is a way that seems right to a man, But its end is the way of death" (Proverbs 14:12).
If left unresolved, a small argument or misunderstanding can evolve into a hatred and a ruined relationship — "Whoever does not practice righteousness is not of God, nor is he who does not love his brother" (1 John 3:10). The flesh wants to bow up, strike back, then justify itself, and bad-talk whatever and whoever comes against it. For all this to happen in a worldly setting is somewhat expected and is basically just the carnal nature doing what the carnal nature does.
If we have repented and believed the gospel, been partakers of the Holy Spirit, and turned our hearts and lives over to the lordship of Jesus, there is NO place or justification for strife, division, bitterness, hatred, unforgiveness, controversy, revenge, or demanding our own way. Titus 3 says to 'speak evil of no one, to be peaceable, gentle, showing all humility to all men'. Jesus says we are to turn the other cheek, go the extra mile, love our enemies, bless those who curse us, do good to those who hate us, pray for those who spitefully use and persecute us, THAT we may be sons of our Father in heaven.
Every occasion for strife, controversy, and division should be quickly and deliberately put to rest. It doesn't matter who did who wrong, or how mistreated we feel, hanging on to unforgiveness will absolutely stunt our spiritual growth and bring nothing but havoc into our lives, and the lives of many others. It will shut the door on all God is trying to get done to restore our souls back to the way He created mankind to be — in the likeness and image of Jesus. If we will simply choose to forgive, choose to end a quarrel, choose the way of humility, choose to love our fellow man, God's grace will be more than sufficient to make it happen.
As usual, our new year began at the Three Rivers Invitational Bull Riding in Rome, GA — always a great event where we are welcomed to share the gospel with the guys and their families each night.
The next three weekends were spent in south Florida at Lakeland, Wauchula, and Palmetto — not a bad place to be in January. In February, we also returned to the rodeo in Dade City, FL.
The first weekend of March was the 1st annual RO Ranch Camp Meeting near Mayo, FL. It was 3 days of good singing, good preaching, good food, and good fellowship. Thanks to Greg and Pam Kirkland for partnering up with us and to the Chapel of the Woods folks who worked so hard to pull it all together.
Also in March was the PRCA Rodeo in Lake City, FL — one of our favorites, not only because it's so close to home, but also because the people involved have always been so supportive of the church services before each performance. Then it was on to Nashville, GA and the Cotton Blossom Roundup. A special thanks to that 'committee of one' who not only provides us with the perfect place for the meetings, but even somehow makes the time to attend.
In April we returned to the PCA rodeos in Tifton and Franklin, GA and spent some Sundays ministering at the Chapel of the Woods. The month of May began in Pensacola, FL before the 4L Ranch Rodeo in Summerville, GA. For over 20 years, we've traveled with the 4L Rodeo Company, being at most all of their events. We thank God for that Divine appointment in 1993 when He brought us together. Only He knew all that would be accomplished and how many lives, including ours, that would be forever changed.
The Wednesday night meeting in our home is still going strong and growing! We're thrilled to have some new folks coming every week and trust that the teaching and fellowship is beneficial to their spiritual growth.
After two years of physical therapy for my hand, we are done! Though the injury, multiple surgeries, and intense therapy consumed so much of our thoughts and time for a long while, it's gotten to the point now where I don't even think about it much — unless I need to do something that requires a lot of dexterity with that hand. Then I just use the other one!! The scars and limitations serve as a reminder of the fact that no matter what comes our way, God's grace is always, always sufficient to carry us through!