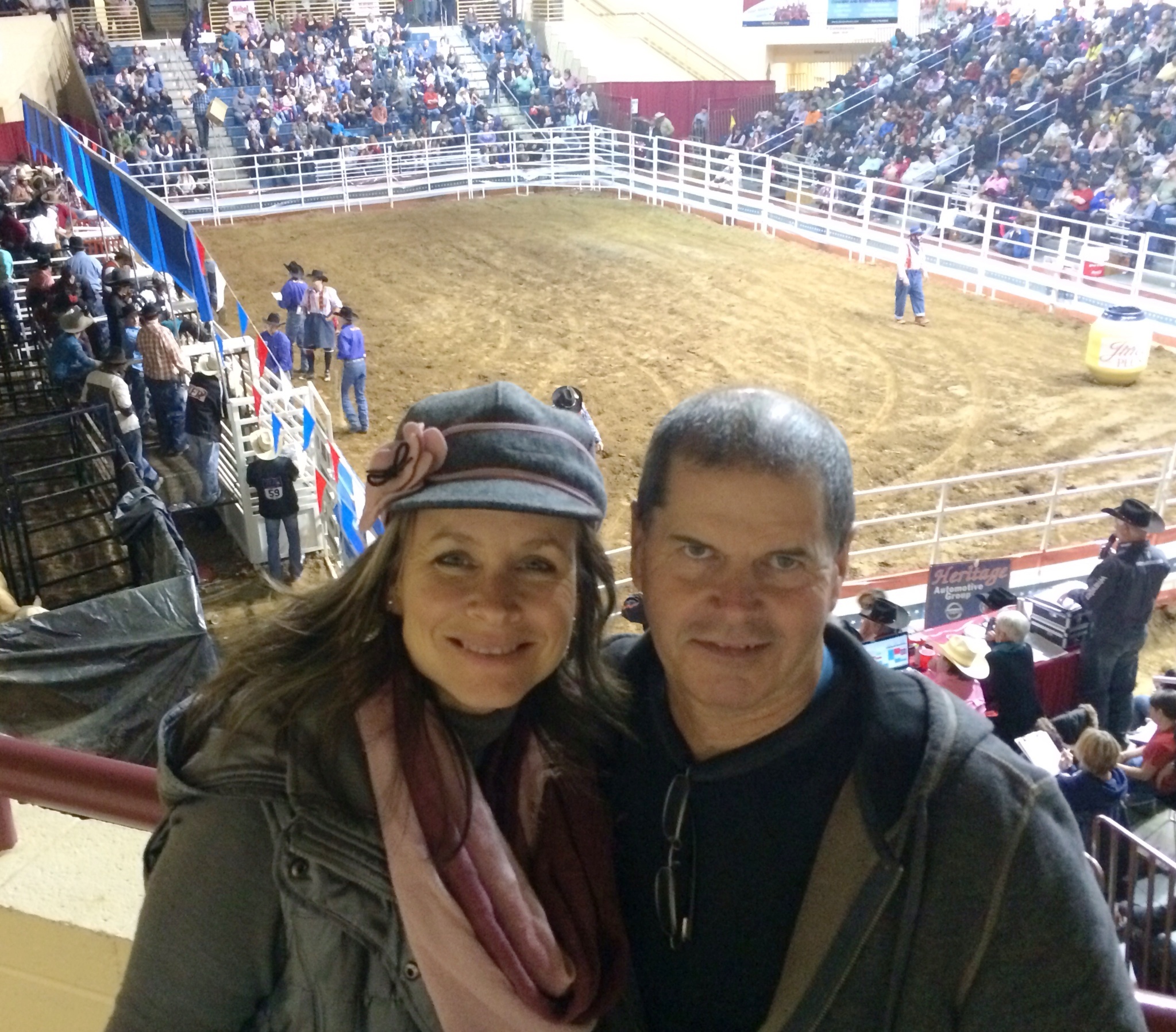 If what you're looking for in a ministry or Bible teaching is simply a motivational message that makes you feel good about yourself, but leaves you unchanged, then stop right here! But if you are serious about the things of God and have a heart to be all that He created you to be, then read on. Though the current trend in religious circles is to sugar-coat the gospel, dumb it down, and present it in a way that appeals to the masses, we can't join in! Maybe you see our teaching as too deep or too hard, but we must only share what God has put on our hearts. If you ARE tired of the status-quo and are ready for more….more understanding, more victory, more freedom, and more of God, then this is for YOU!
The newest Bible teaching in print, "What is the Mark of the Beast …And How To Know If You Have It", is a direct transcript of a message Butch recently preached. It's more reflective of the plain way he shares it in person rather than the academic way he writes it on paper — a big thank you to the efficient and fast typist who transcribed it . . . my typing speed just ain't what it used to be.
My part of this project is to give a little update on where we've been and what's been going on for the last few months. Well LOTS has been going on, but I'll just stick with the highlights.
It's well known that much of our ministry work is done at rodeos. In an average year, we'll be at over 30 different events throughout the southeast. But you may not be aware of some of the other places we go.
In September, we began a weekly meeting with the Chapel of the Woods Church at the RO Ranch near Mayo, FL. They're a hungry group of folks, so it's a privilege and pleasure to share with them.
Then in October, Butch spent 4 days with the youth from several different churches at a camp in Anniston, AL — a great opportunity to help get a spiritual foundation established in their young lives.
The weekly meetings at our home in Live Oak are the type of thing I wish all believers had access to. We've been meeting together for over 10 years now and have seen profound spiritual growth in our relentless pursuit of God.
In November, we were invited back to speak at Wrights Chapel in Sumner, GA and spent two Sundays with Glory Hill Cowboy Church in Valdosta.
In the midst of all this, and much to our delight, my parents decided to move to Live Oak from Atlanta to spend their golden years at a slower pace in a smaller house. Of course my love of all things home improvement kicked in, and though the house they bought was in fine shape, we (poor Butch) repainted and revamped the entire interior before they moved in. Then Butch's love of his chainsaw kicked in and we (I only drove the tractor – I stay far away from saws these days) cut down the 20 trees that daddy decided he wanted gone so that he didn't spend too many of his retirement days raking leaves.
Our rodeo schedule over the past several months had us across the states of Georgia, Florida, and North Carolina. Some of these events we've been going to for over 20 years, and some of them were brand new places to minister. It's always nice to see the local folks we've come to know and to also meet some new ones (who are often surprised that the pre-rodeo activities include a church service). The opportunities to transmit the light of God's love are endless!
As we begin our 23rd year of full-time ministry, we're overwhelmed by God's love and faithfulness. In 1992, with no guarantees except our faith in the One who called us, we gave away all our belongings, left our job, our home, and the only life we knew to begin this great adventure. There have been times when we felt like the apostle Paul when he said, "We are hard pressed on every side, yet not crushed; we are perplexed, but not in despair; persecuted but not forsaken; struck down, but not destroyed".
There have been times of uncertainty, loneliness, a lack of direction, persecution, and discouragement. There have been days when we doubted our calling and contacted a ranch in Wyoming to try and get our old job back. There have been periods when we felt like the worst parents in the world for raising our kids 'on the road' causing them to miss the opportunities that 'normal' kids had. There have been months when we had no idea how the bills would ever get paid, yet miraculously they always have.
As we've learned how to access God's grace to live perpetually in the righteousness, peace, and joy of the Spirit, the hard times have become less of a struggle and the good days far outnumber the bad. The Bible speaks much about perseverance, diligence, and steadfastness in our walk with the Lord, and no believer will continue in the faith without these qualities — "For the flesh desires what is against the Spirit, and the Spirit desires what is against the flesh".
Though a walk of faith does require daily self-denial, there's nothing greater or higher than knowing that God is having the place to fulfill His plans and purposes in your life. He will never fail to be the strong support of anyone whose heart is wholly His.
"Therefore, my beloved brethren, be steadfast, immovable, always abounding in the work of the Lord, knowing that your labor is not in vain in the Lord" (1 Corinthians 15:58).