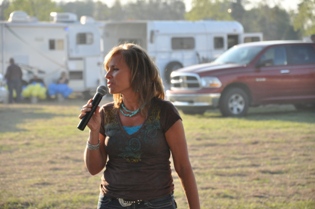 It would be safe to say that most all professing Christians know they should be obedient to God's will, walk according to His commandments, and shun unrighteousness. So why do believers find it difficult to totally abandon our own wills and our own agendas, without reservation, to completely love, embrace, and joyfully fulfill the desire of the Father? Do we hesitate because we are afraid that God's perfect plan will not coincide with our imperfect plans? Do we think He will ask of us something that is impossible to do? Do we distrust His benevolent motives? Do we question His ability to meet our every need? Do we doubt that the blood of Jesus is sufficient to cleanse us from ALL sin? Do we imagine that God, who IS love, will prescribe what is not in our best interest? Or do we still unwisely love our fleshly carnal appetites more than we love our gracious Redeemer? "For when you were slaves of sin, you were free in regard to righteousness. What fruit did you have then in the things of which you are now ashamed? For the end of those things is death" (Romans 6:20-21).
      It is really no business of ours to decide what our submission to God's providence will bring to us —– our part is to renounce the world, love the Lord with all our heart, soul, mind, and strength, love our neighbor as ourselves, and trust that what He does bring is exactly what is needful and expedient for that moment, and that, through His Spirit, our Heavenly Father will make us complete in every good work to do His will, working in us what is well pleasing in His sight through Jesus Christ.
      Though it would, in many ways, be an easier path with less resistance to forsake the message that God has burned into our souls which proclaims uncompromised, unadulterated Truth and stick to more popular motivational exhortations, we must faithfully fulfill the ministry that God has entrusted to us. We have deeply experienced the same sentiments that Paul expressed in 1 Corinthians 9:16— "For if I preach the gospel, I have nothing to boast of, for necessity is laid upon me; yes, woe is me if I do not preach the gospel!"  So we will continue to pour out only that which God has poured into us for as long as He wills.
      In October, at the invitation of Coach Chad Phipps, we returned to the Ozark Region college rodeo at the University of West Alabama. A great crowd of students, coaches, and families turned out for the three meetings, and it was a blessing to see God minister to them through what was shared by the inspiration of His Spirit. Toward the end of the month, we traveled to the PRCA rodeo in Indiantown, Florida. The outer bands of Hurricane Sandy provided some wind and rain, but God provided a big red barn on the rodeo grounds as the perfect location for church.
      Our social media outreach continues to be an effective ministry tool. We recently received the following emails, one from Colorado, and one from Australia:
 "Your website and facebook pages have been a comfort and encouragement to me as I trust in God's will. I plan to use your teaching library for my family Bible study. I praise God for your obedience to the Faith."
 "I love your page and will be back to visit. Thank you for speaking truth and not watering down or diluting the Gospel message. In this world where sin is no longer sin and only a mistake – and where we should 'tolerate' those things that are detestable to God – whilst praying for prosperity and naming and claiming whatever we think we deserve – it is refreshing and a blessing to visit a page that strives to honor God first and doesn't seek to please man and tickle ears."
         The Wednesday night meetings at our home are always a productive time in the Lord. The past few weeks  have centered around the 16th chapter of 2 Chronicles which has provided a revealing study and lively discussion about what it really means to have hearts that are completely His —
 "For the eyes of the Lord move to and fro throughout the earth that He may strongly support those whose heart is completely His" (2 Chronicles 16:9). May you always find that the Lord is YOUR strong support!